PT. GAHARU SEJAHTERA
Inf. Technology
Mission
To become a mutually beneficial partner to the Indonesian government in the provision of economical telecommunication instrument for the public through the selection of advance technological vision.
Vision
To become a solid instrument for a more properous Indonesia through the provision of advance telecommunication solution.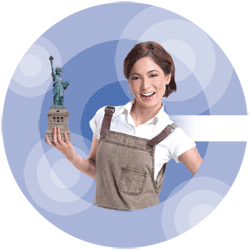 PT. GAHARU SEJAHTERA was established in Jakarta, Indonesia in 1999 with Supra Central Investindo (SCI) and Girimas Artha Nugraha (GAN) being the majority stakeholders. The company sets its foot in the telecommunication industry as the biggest as well as the pioneer in the field of Internet Telephony (VoIP) in Indonesia.
The establishment of PT. GAHARU SEJAHTERA's IP Telephony Network dates back to the year 1995 as Supra Central Investindo invested its resources to PT. USAHA MEDIANTARA INTRANET (UMI) a licensed Internet Service Provider under the name SPOTNET. Since its inception, SPOTNET had gone through continuous research & development in Voice Over Internet Protocol technology and had strived to provide a new alternative means of telecommunication to the public. By 1999, SPOTNET had developed its VoIP network in 9 big cities in Indonesia and in 3 overseas countries which has now become the root of PT. GAHARU SEJAHTERA's existing VoIP network. In the late 1999, SPOTNET was acquired by PT. GAHARU SEJAHTERA and continued to provide Internet Telephony service to the public under the name of GAHARU.
In January 2001, Supra Central Investindo strengthened its presence in Singapore telecommunication market with the establishment of SPOTNET TECHNOLOGY Pte Ltd which acquired its Service Based Operator (SBO) licence from Infocomm Development Authority of Singapore (IDA) and has been operating VoIP service in Singapore ever since.
In June 2001, GAHARU's operation of VoIP was legitimized by the release of its Internet Telephony Service Provider license by the Indonesian Directorate General of Post and Telecommunication, followed by the release of its 019 and 17019 access code licence.
Now, GAHARU strives to expand its VoIP network nationally and internationally to be able to serve greater telecommunication market. With its continuous research and development, GAHARU focuses its direction to a further improvement of its VoIP service quality to the public.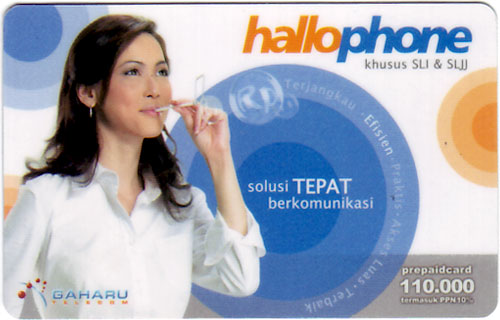 Hallophone
Hallophone is a prepaid calling card system, which can be used to call anywhere in the world at any time. We also provide the recharge card to increase the value of the initial prepaid card once it is depleted. The length of talk-time varies according to the applicable rate of the destination country.
For further information you can visit :
www.hallophone.com